Nadaam is a traditional festival which is celebrated each year starting from July 11 across Mongolia. The festival is mainly based on eriin gurvan naadam which means the three games of men. It is a national holiday for all the Mongolians and spectators come in large numbers to see the Festival every year.
Mongolian Archery, Mongolian Horse Race and Mongolian Wrestling are the three games that are played during the festival which is held annually.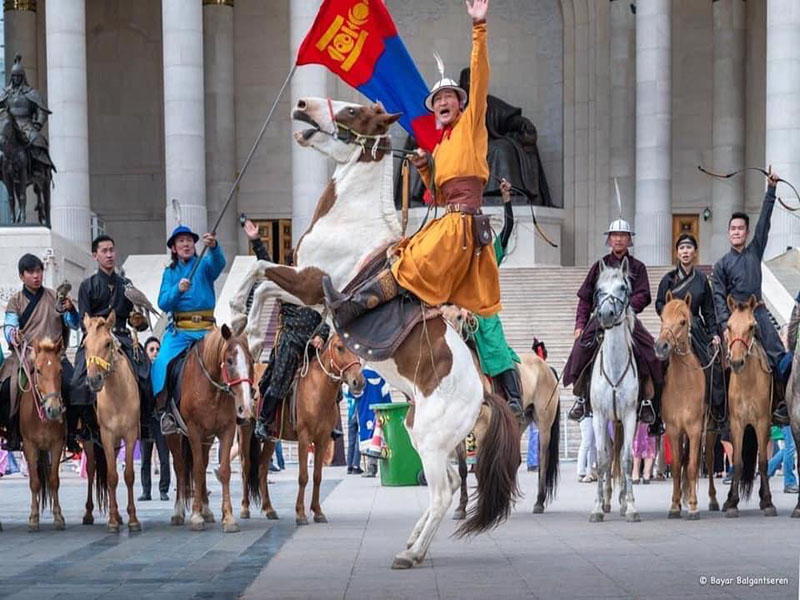 The first official Naadam was held in 1206, the Year of the Tiger, when Temujin, the man who the world would come to know as Genghis Khan, inaugurated the largest celebration that had ever taken place on the Mongolian steppes. This year's Naadam Festival commemorates the 2,229th anniversary of the foundation of the first Mongolian state, 814th anniversary of the founding of the Great Mongol Empire, and the 99th anniversary of the Mongolian People's Revolution.
This year for the first time in history, the competitions will be held without a live audience to avoid the spread of COVID-19 within the Mongolians.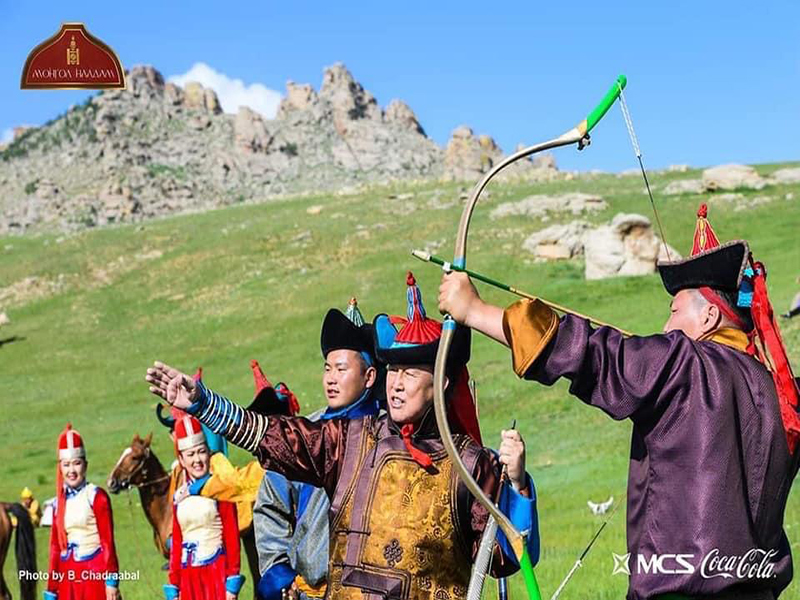 The President of Mongolia H.E. Mr. Khaltmagiin Battulga said "It is gratifying to note that the Mongolian Naadam has already been recognized as a valuable heritage of human civilization and culture," at the opening ceremony.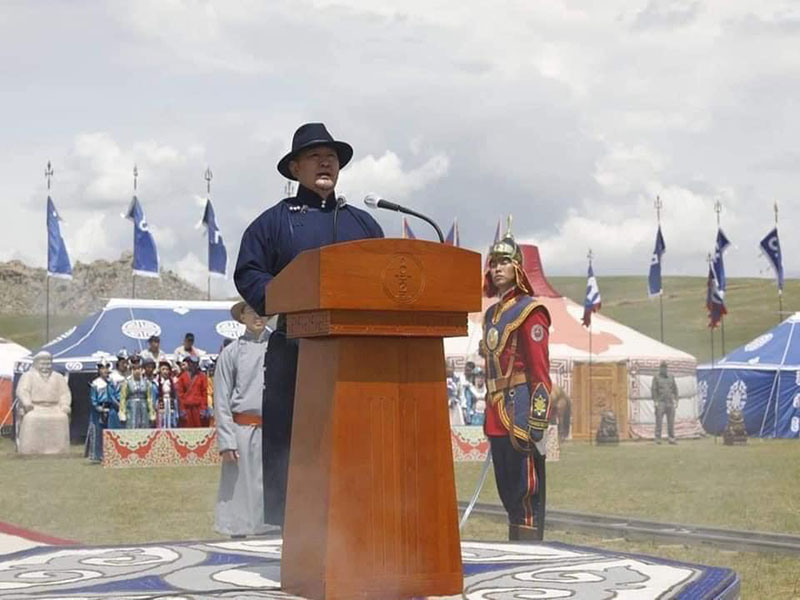 The President of the International Council of Traditional Sports and Games (ICTSG) Mr. Khalil Ahmed Khan also commended the efforts of the Mongolian nation under its President Mr. Battulga in a video message that was played in the Nadaam Festival 2020. Mr. Khan further said that Mongolia's efforts to promote traditional sports especially Mongolian Archery, which is also affiliated with the Council, were appreciable.
Mr. Khan also added that Mongolian Archery will be part of the first-ever World Traditional Sports and Games that are to be held in 2022. He said that ICTSG and Government of Mongolia have been working together for the promotion of traditional and indigenous sports and will continue to do so.
He wished all the participants best of luck for a safe and fair competition in the Nadaam Festival 2020.