The Union of Africa Traditional Sports and Games (UATSG) is the official continental body of the ICTSG for Africa.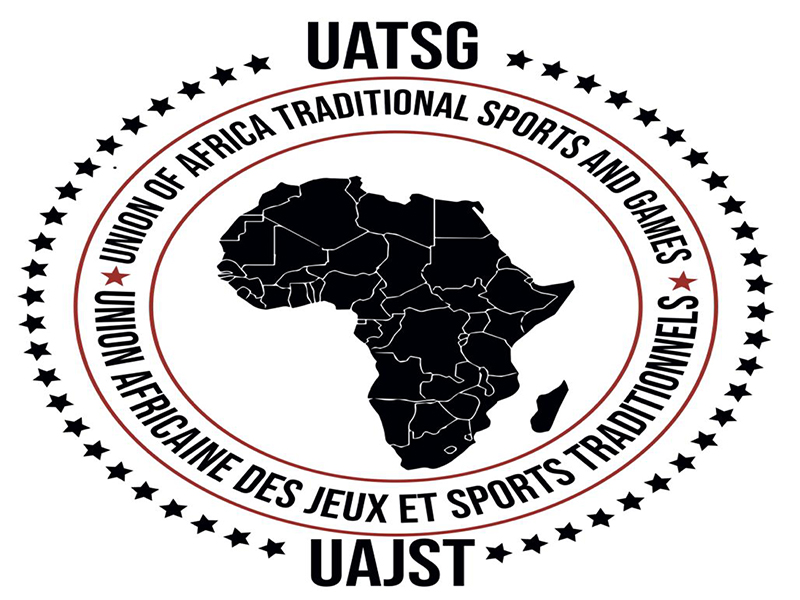 Following is the list of Office Bearers of the Union:
Mr Yahya Al Matarr Jobe

President

Madam Rosaline Amba Kwende

Vice President

Chief Michael Shamsu Mustapha

General Secretary

Hon. Abdallah Mtolea

Treasurer

Shihan Victor Edward Amara

Organizing Secretary

Abdoul-Rafiou Assoumanou

Chair - PR, Media and Marketing

Sydool Mwigaya Mkettoh

Chair - Development Committee

Coordinator - South Africa

Marwa Mamdouh Lotfy

Coordinator - North Africa

Saihou Kanuteh

Coordinator - West Africa

Dr Robert Gatere

Coordinator - East Africa

Madam Karima El Khomri


Chair International Relations

Lancinet Keita Kabassan

Chief Adviser
Contact Details:
Contact Person: Chief Michael Shamsu Mustapha - Secretary General
Mobile: +232 78 477555
Emails: This email address is being protected from spambots. You need JavaScript enabled to view it.; This email address is being protected from spambots. You need JavaScript enabled to view it.; This email address is being protected from spambots. You need JavaScript enabled to view it.
Website: www.uatsg.org
Address: 5 Mans Street, Lunsar, Sierra Leone
Social Media:
Facebook: Africa TSG
Instagram: africatsg
Twitter: @AfricaTSG
LinkedIn: Africa TSG
ANNOUNCEMENT: UATSG in collaboration with UNESCO Regional Office in Africa has initiated a Project for bringing together experts to research and support the dissemination of traditional sports and games (TSG) in Africa. The official Call for Expression of Interests and Terms of Reference can be accessed below.